Two km from Veliko Gradiste, near the White Acacias wood (Beli Bagrem), where the Danube meanders, is the Silver Lake (Srebrno Jezero). It was created by damming an arm of the Danube as a protection from underground water. So was created a 14 km long lake, one of our largest lakes.
The reflection of the water and the shimmer like silver gave the lake its name. Nice, warm summers and pure water which is filtered through the sandy soil, with beautiful pebbly, grassy and paved beaches make it very attractive.
Good infrastructure, rich menus and other offers of the Silver Lake Resort, bars, golf and tennis courts, trips on beautiful tourist boats, luxury hotel accommodation with conference rooms, comfortable lodgings in villas on the very shore of the lake, pleasant lodgings with the owner in a homely atmosphere, a recreation area, a camping.
In addition must be noted that the lake is rich in fish, and that it is rightfully called a paradise for anglers. Here a carp of 45 kg was caught, which broke the Guinness World Record.
Since there are several locations at Silver lake please book your accommodation through Tourism Organization of Veliko Gradiste. This is necessary in order to have coordination for transport to and from Viminacium Archaeological Park. Please check available rooms and click the RESERVATIONS button to send E-mail with your choice.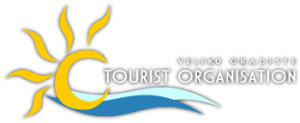 Phone: +381 12 663 179