Starting point of the Congress will be Belgrade, the capital of the Republic of Serbia (Roman Singidunum). Main info related to visiting Belgrade you can find at the Tourist organization of Belgrade.
All participants will be transferred from Belgrade to the Viminacium Archaeological Park on the morning of September 3rd, where the rest of the programme will take place. The transfer will be arranged for all participants and free of charge.  Likewise, all excursions will start from the Park.
The main Congress venue will be at the Scientific Research and Visitors' Center at the Viminacium Archaeological Park. All relevant information regarding the opening of the Conference and introductory sessions will be published on the website in due time.
Participants should arrange their own accommodation while they are in Belgrade. At the Viminacium there are two possible options: accommodation at the Limes Park part of the Archaeological Park Viminacium or at the private hotels and guest houses at the nearby Silver Lake and Požarevac. Shuttle service will be provided for those participants accommodated at the Silver lake and Požarevac for the duration of the Congress. All booking options will be available on the website.
---
Belgrade International Airport represents the main gate to Serbia.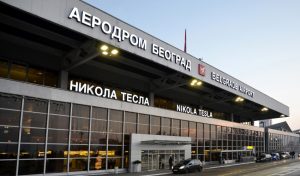 Serbia facts
POPULATION Serbia: 7.320.3400
Belgrade: 1.958.750
TIME ZONE Central European Time, GMT+1
Country code: +381
Belgrade: (0)11 (local code) +381 11 (international code)
---
Belgrade

Serbian Academy of Sciences and Arts
Knez Mihailova 35, Belgrade
Parking: For colleagues arriving to Belgrade by car we recommend using public garage Obilićev venac. Daily ticket valid for 24 hours costs is 1500 RSD (12,5 EUR). Payment is possible only in dinars (RSD).
All streets in the vicinity of Serbian Academy of Science and Arts are in short term parking zone, that is limited to only 1 hour parking.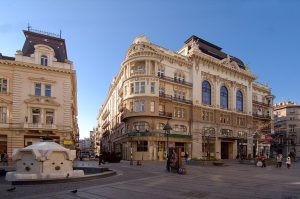 ---
Archaeological Park Viminacium
Official presentation of the Archaeological Park Viminacium
Archaeological Park was opened October 5th 2006.
For the Conference two main complexes will be in service. Scientific Research and Visitors Center (Domus Scientiarum Viminacium) and new Limes Park with its accomodation and educational facilities. These complexes are in the immediate vicinity to each other, with large parking. Other facilities in the immediate vicinity include Viminacium Visitors service at the Site of the Mausoleum (Souvenir shop, Tavern, Archaeological site of the Eastern Necropolis with Mausoleum), Roman pottery workshop and Mammoth Park (just across the road).
Parking at the Archaeological Park Viminacium is FREE.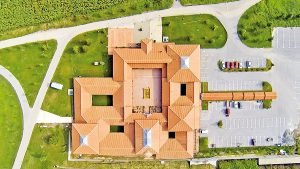 ---
Viminacium – Limes Park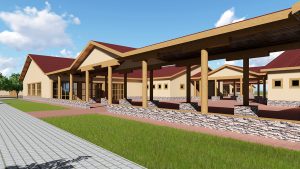 All your life you have been writing about Roman legions… But have you ever lived as a legionnaire? Have you ever experienced life on the limes at least a little bit like the one Romans lived? Live through what you write about… make your science alive and experience it…
Limes Park represents a new approach towards congress tourism and summer schools. It is created in the authentic environment of the Archaeological Park Vimimacium with a goal to accommodate and give a special experience of Roman legionnaires to tourists, experts and young people through many interesting progammes and activities. This Park is unique in its concept, combining already established principle of scientific, recreational and sports activities.
The Park is designed as a Roman legionary camp with military barracks, but with everything you might need for functioning in modern world.
Visit the Limes Park Viminacium Page for more information.

---
* * *